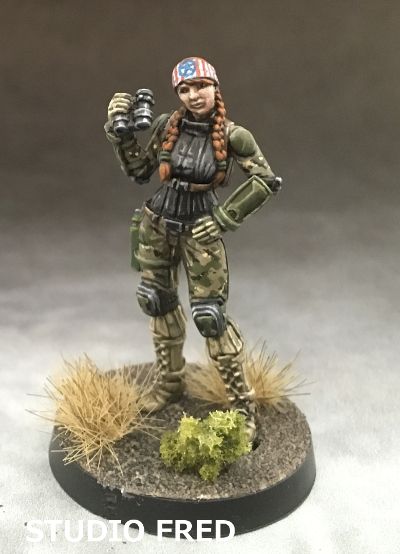 "Civilian" model
Finished my last model from the USAriadna starter set. I think it calls for a celebration!
She was painted as per the existing USA scheme. I think I need to experiment with my choice of colours for skin as her face could do with some improvement.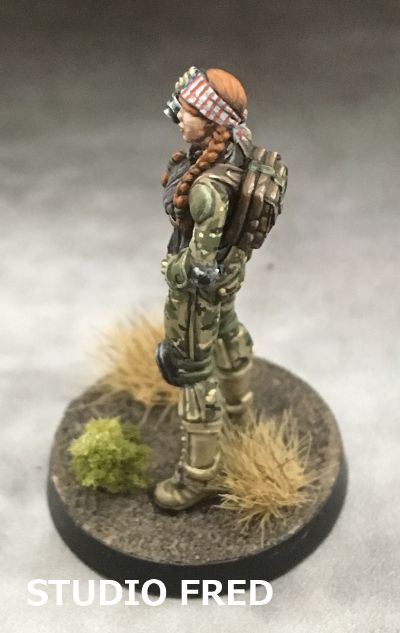 Hair turned out ok!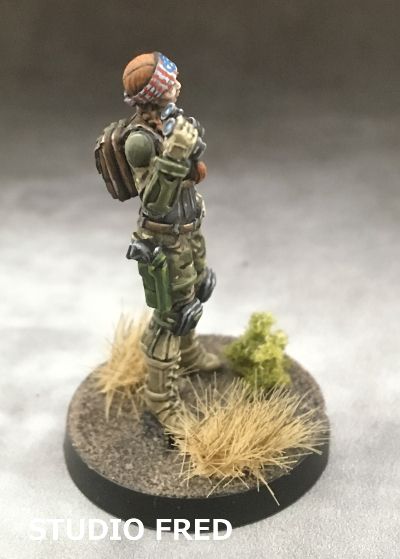 Trying out some freehand.
Good enough for tabletop.
That's sorted out my civilian model for the tournament.... next stop, Desperadoes and lots of non metallic metal. *gulp*
Awaiting rescue.
Until next time, happy hobbying.