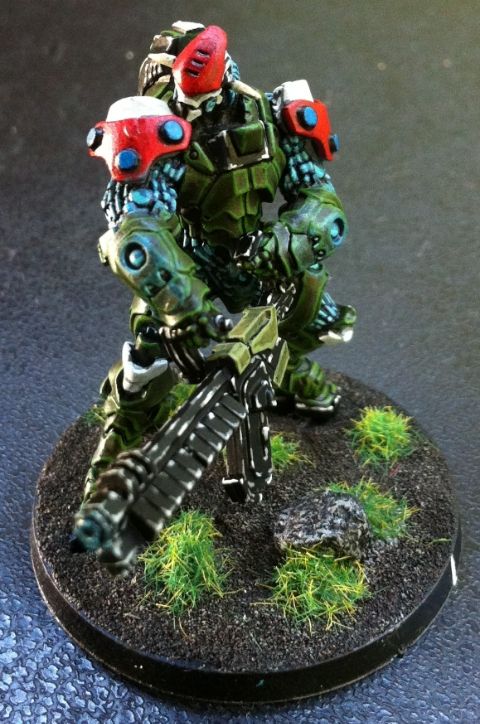 Das it mane.  Das it.
I finished the Sogarat from the new Morat starter box today.
Covered head to toe in power armour and toting a feuerbach he is a mean looking addition to the MAF!  His main job will be hunting down enemy armour.  His secondary role will be to provide AROs.  The feuerbach being double action and armour piercing, it will hopefully punish any figure foolish enough to walk into sight.