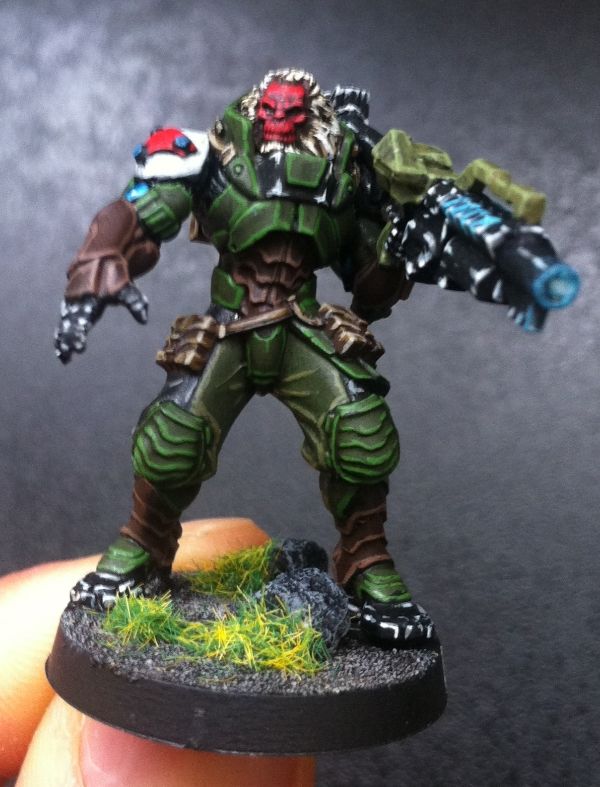 U mirin?  U better be...
I have found my Morats lack a bit of long ranged punch.  Especially when I go up against multi-wound heavy infantry link teams of the Haqqislam variety.
Thucydides is here to correct that!
He's been working out hard- so hard I think he's been afflicted by the "Invisible Lats Syndrome"!  But if he does his job, I'm sure his mates will forgive him.