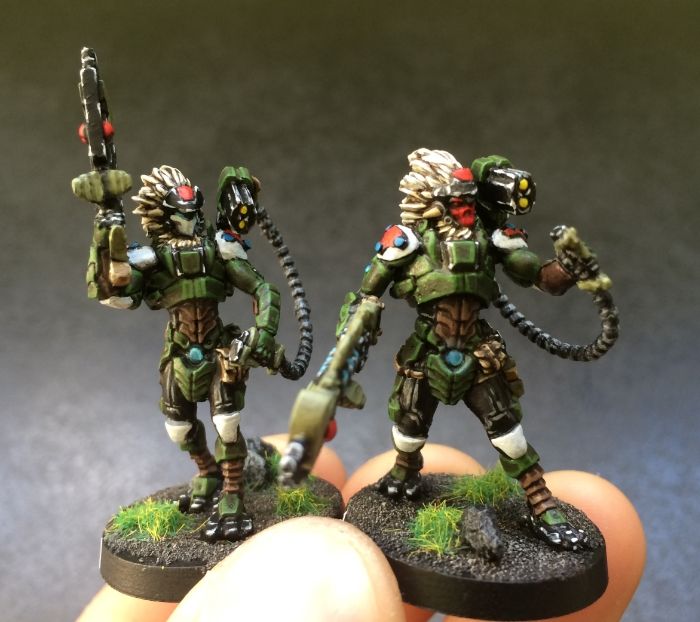 Does anybody even lift?
Despite being incredibly scrawny compared to the latest releases of the Morat Aggression Force, Yaogat Infantry hold a special place in my heart.  Maybe it's something to do with the way panzerfausts blew apart the first TAG I came up against or that MSV2 renders ALEPH's ODD useless.  Either way, in high points games I find them indispensible.
My only problem is that having bought one box on Yaogats meant I only had 2 sets of panzerfausts.  And the added problem of one obvious Lieutenant choice despite being such value for points (and SWC!).
Solution?  Impulse buy another box of Yaogats!