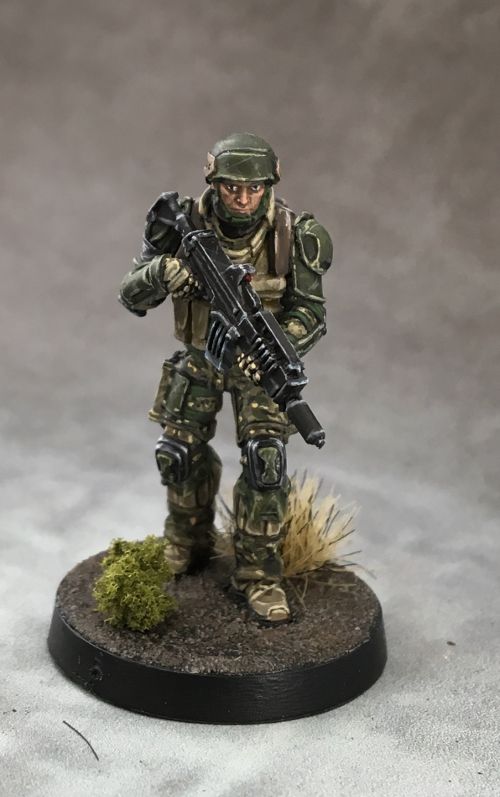 Never pleased.
It's always very cool to go back to a sculpt that you've painted before and then paint it again and see how much you've improved.
Mean mugging.
Not a lot to say really. Tightened up the highlights, pushed the contrast within armour panels and just generally being a bit neater.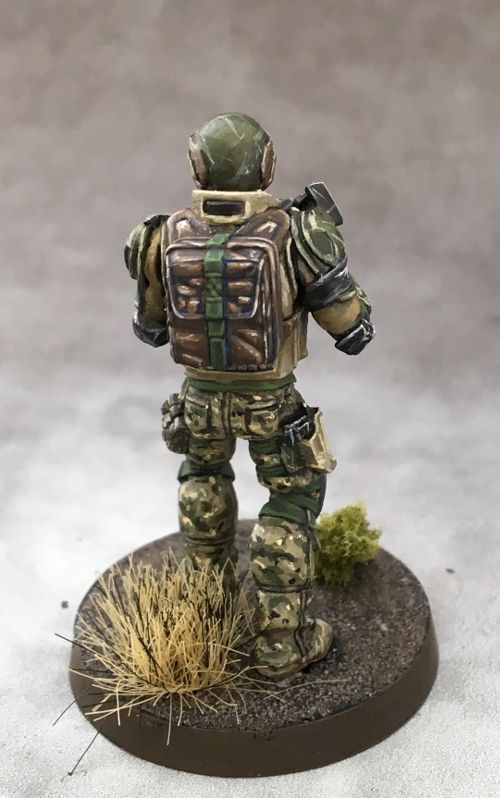 Black lining doing wonders for camouflage.
It was a nice way to finish doing Grunts for the time being.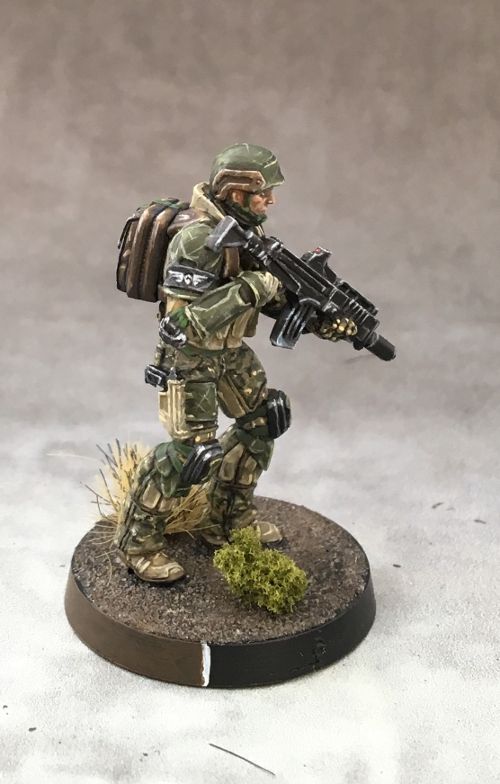 Winged skull.
I keep trying to get the NMM just right on the magazine of the rifle and it doesn't quite work.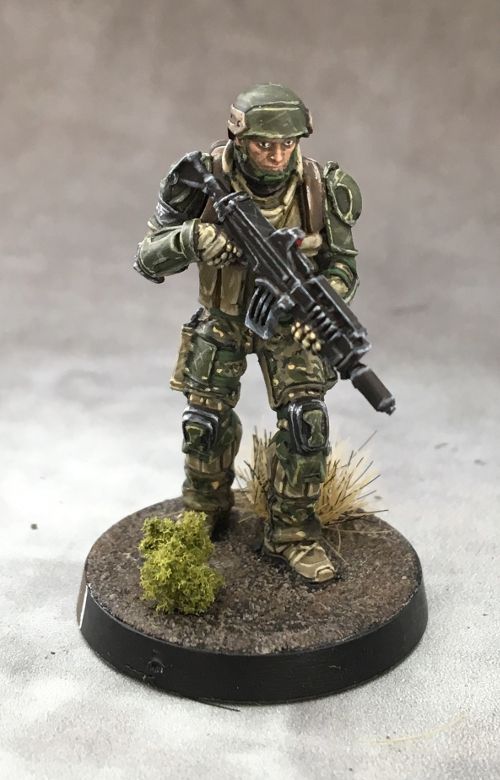 Looking for that next firing position.
Until next time.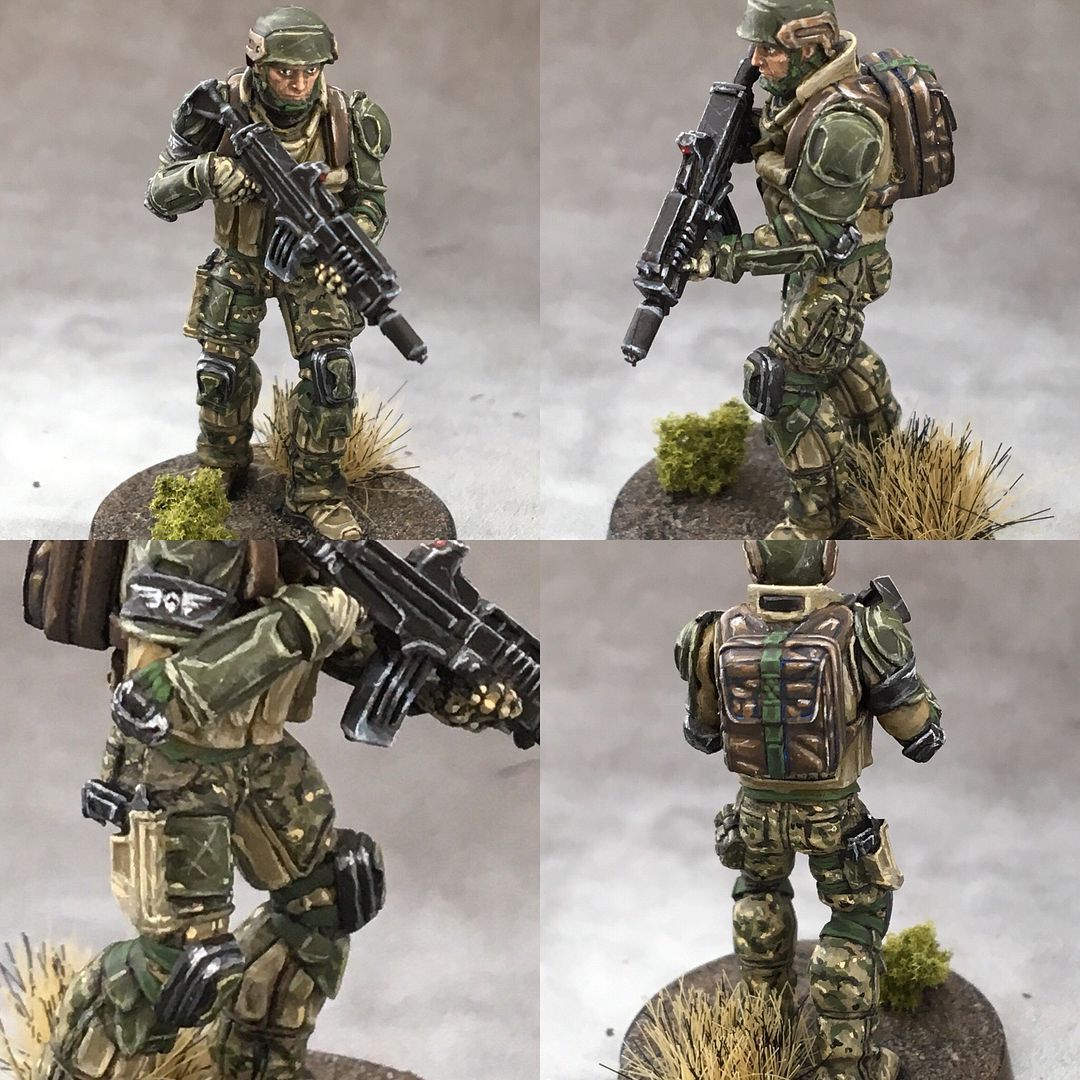 Bits.
Bye!