Walking on.
First post for the new year! It's been hectic as usual but I finally got to fit in some time for hobbying.
This is the first of the backlog of models I'm churning out this year.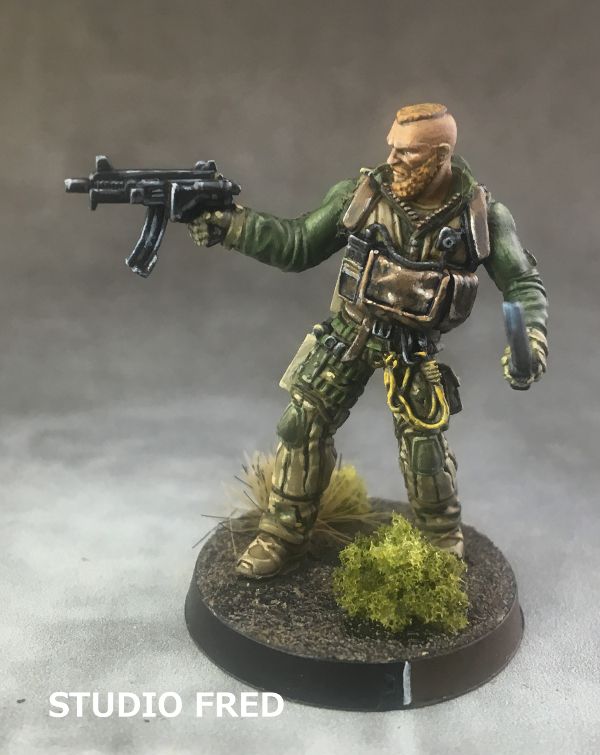 Green Jacket.
I found the green jacket interesting to paint.
I painted it with VMC Cam. Olive Green, washed it with Heavy Green, then gradually added Citadel Straken Green with a final highlight of Nurgling Green to get that yellowish look.
I made sure my paints were thinned out a lot- so some areas took a few goes to get a reasonable looking highlight.
Machete.
I tried to have another attempt at NMM- using VMC Black Grey as my base and slowly building up with Dark Grey and Neutral Grey and a final highlight of Ghost Grey.
A thin glaze of Blue Game Ink was applied (a bit too thickly!) but it gives the impression of a black metallic blade.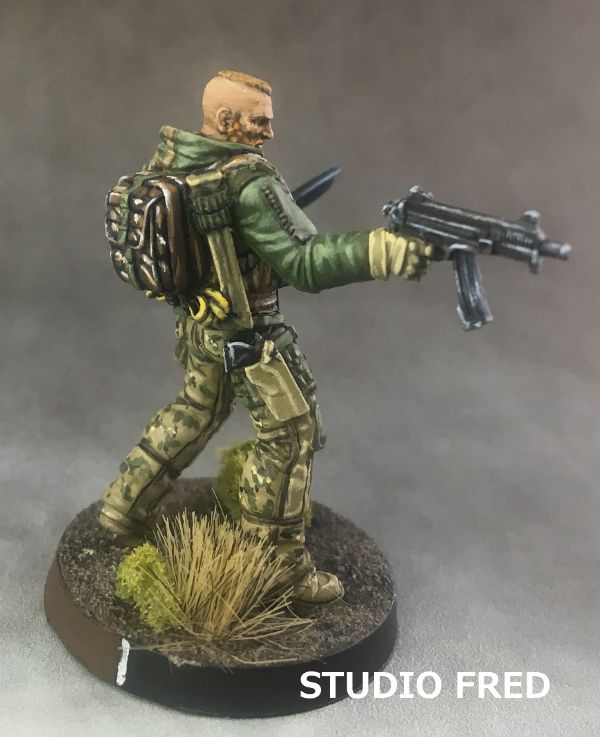 Zippers.
I'm going to say now that the zippers were very annoying.
I painted them Chocolate Brown, highlighted with Flat Earth and then with Medium Grey spot highlights on the tips. I then used a Black mixed with water and thinner to make a faint wash- and carefully did some black lining to make the zips stand out a bit more.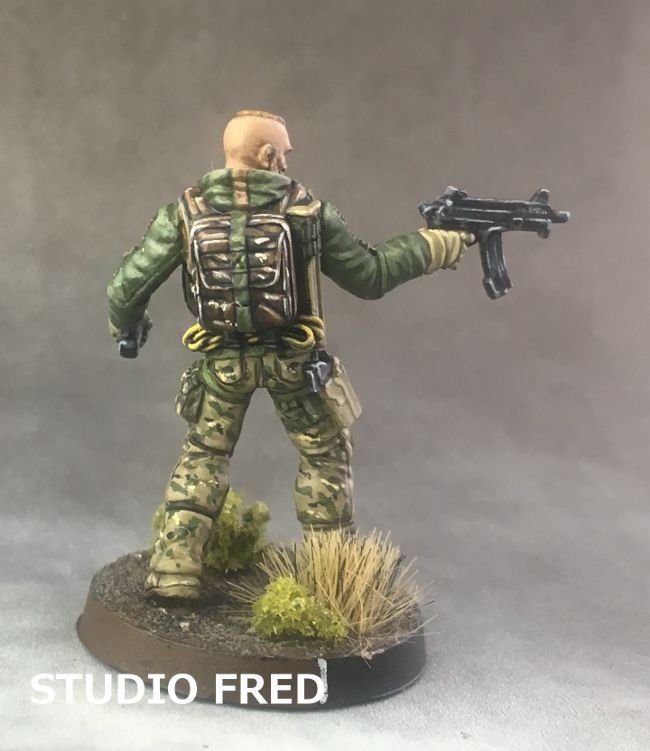 Ropes
I used Khaki, then a highlight with Medium Grey, then Dark Sand and then finally with VGC Sun Yellow.
Summary Photo.
Overall I'm pleased with the result. I played around with my skin formula that turned out a bit more orange than I liked.
I'll have to keep experimenting.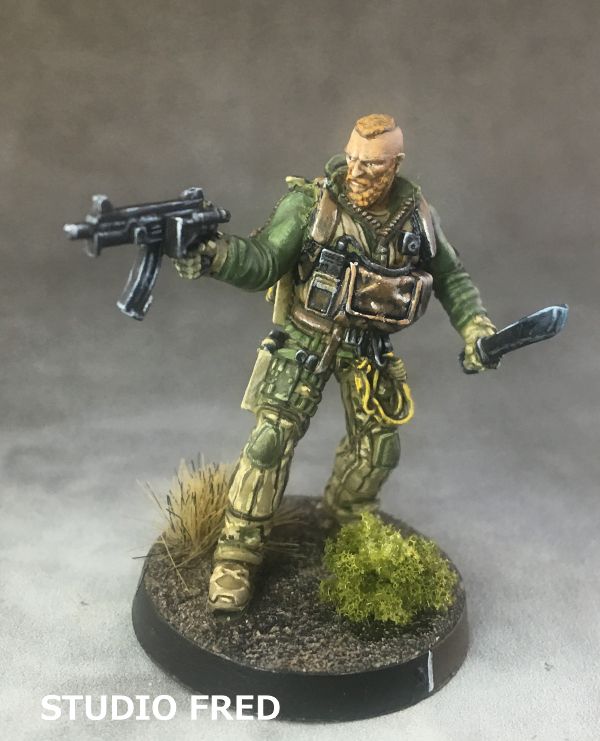 Extreme prejudice.
Until next time- happy hobbying.