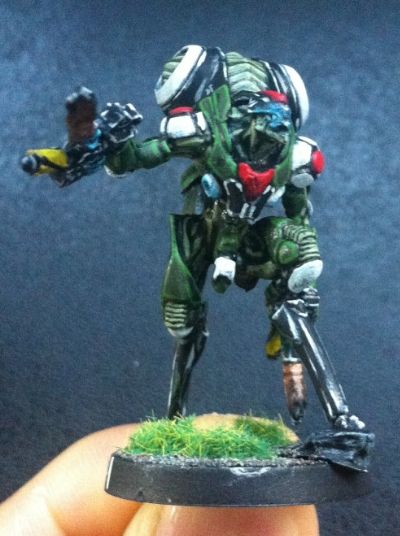 Better colour scheme
It looks a bit better- mostly because I changed some key points of the colour scheme.
In summary- the new paint scheme consists of more black and less green.
The helmet and back plate were changed to black.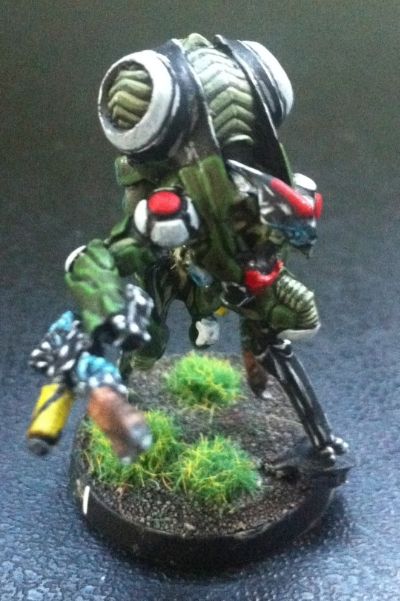 Black back plate and helmet.
Overall, I'm much happier with this new colour scheme and I'll use it as my base scheme for any future EI units I might purchase.
A more menacing robot chicken.
Until next time- happy wargaming.