Just logged in to lol at autistic potato
My latest Infinity purchase- finally painted and ready for table top playing!
It is a Suryat- Morat heavy infantry- wearing stripped down armour for jungle warfare. I was so excited to paint this figure I assembled it completely before painting- and once again found it was a total pain in the angus to get into the nooks and crannies. Note to self: paint in parts and *then* assemble.
I have attached a few photos showing painting progress. I'm not a superb painter- I have only two major rules that I follow:
1) Use a sharp pointed brush (Windsor and Newton Series 7) and be very neat with the painting so there's minimal splash.
2) Highlight!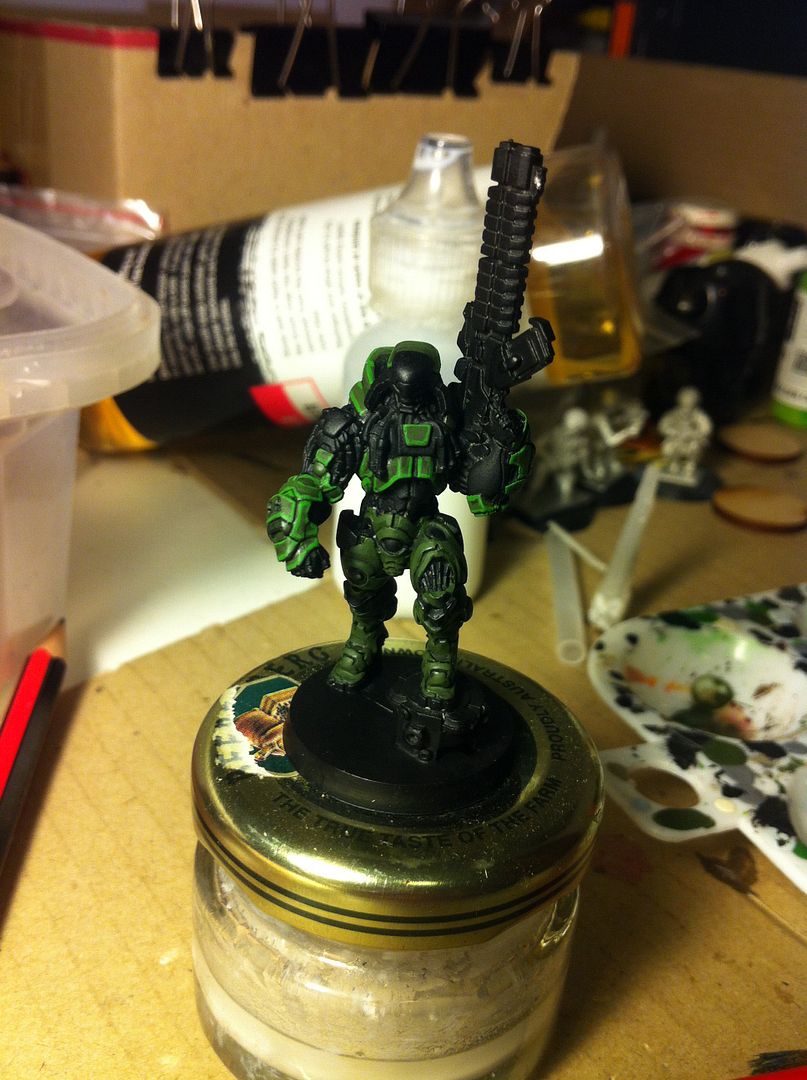 Being neat and then highlighting!
Compare the simple effect of the boots (only highlighted once with the base colour after 'washing') versus the effect on the breast plate and gauntlets.
Huge difference! A bit more time consuming but totally worth it I think.
Carried through onto other colours
I then follow that formula through on the other colours e.g. browns and greys.
More highlighting on the cables and black
A finished product!
Now some final pictures for pure viewing pleasure...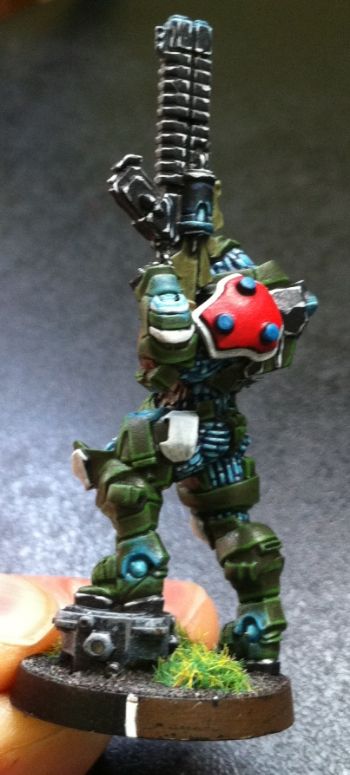 Merlin armour plating
And just to show off the cabling- because I decided to do a final 'ultra' highlight just to see what the effect was....
Clap dem cheeks!
And to give you an idea of how large he is compared with a conventional 28mm figure.
So tell me about this wearing camouflage technique...
I'm very happy with the Suryat HMG and can't wait for the rest of the Suryat box to be released so Aeneas and his band of marauders can link up and lay waste to the free weights rooms in every gym all over the Human Sphere!
We all gonna make it!