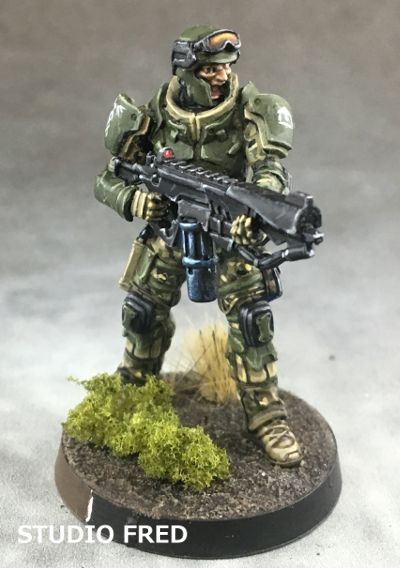 Another chance to try NMM!
... And not doing that well!
Another one for the practice records.
It was interesting painting a second version of a model I've already painted. I improved on the skin- he looks definitely less pale and his armour turned out better. Improvement! Victory!!!
Never using Blue ink again.
I'll stick to thinning out VMC Blue to make my own washes.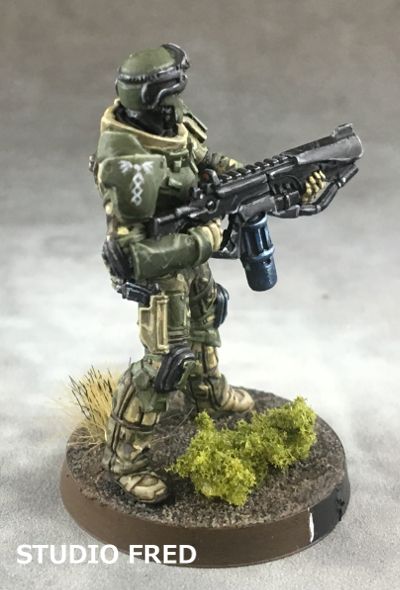 My first freehand on the Marauder team.
He is supposed to be the stock standard Marauder but paramedic version. This little insignia will help differentiate him from the other 5 Marauder models running around.
A bit bug eyed!
Seen too much of Chaos clearly....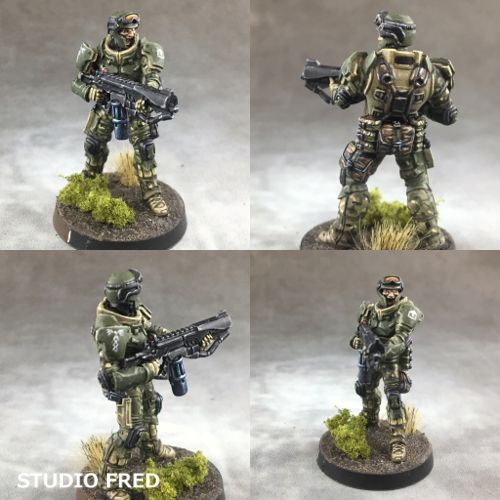 Quick summary pic.
Until next time!