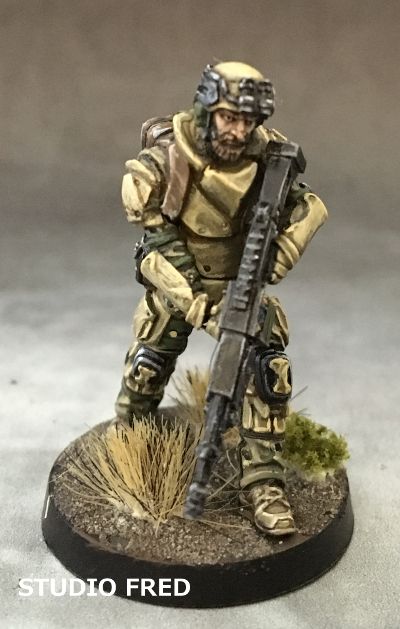 "When someone says they're tired and you're carrying the gun."
I finished a batch of Minutemen quite some time ago. It was a chore.
And it also doesn't help they they never see the table in a standard game of Infinity either.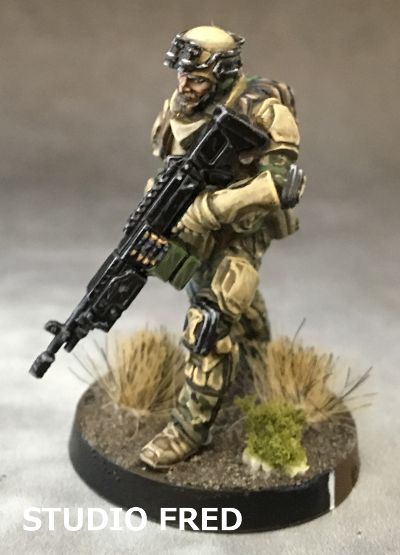 M240B
My brush started to die on this lot of painting and as a result a lot of the highlights are way overdone and thick.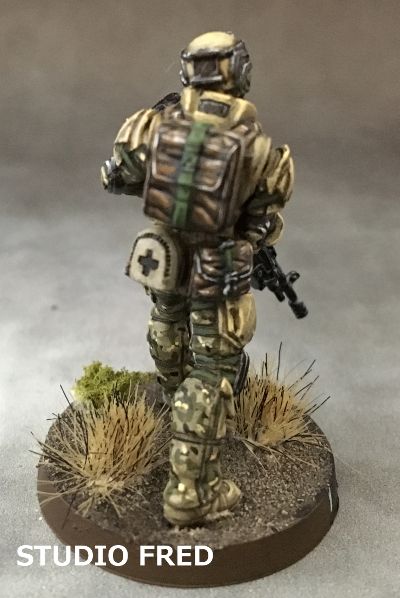 Medkit.
I'm happy with the pouches. The straps not so much.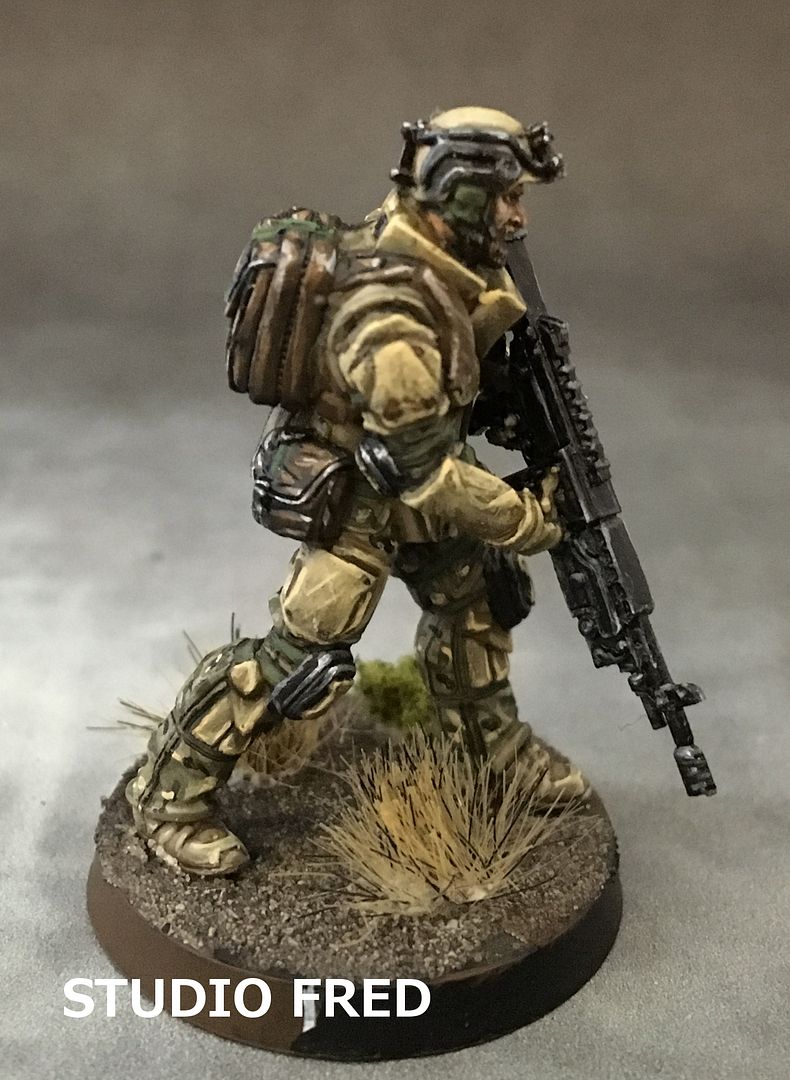 The start of my obsession with putting scratches on things.
One day, this figure might hit the table.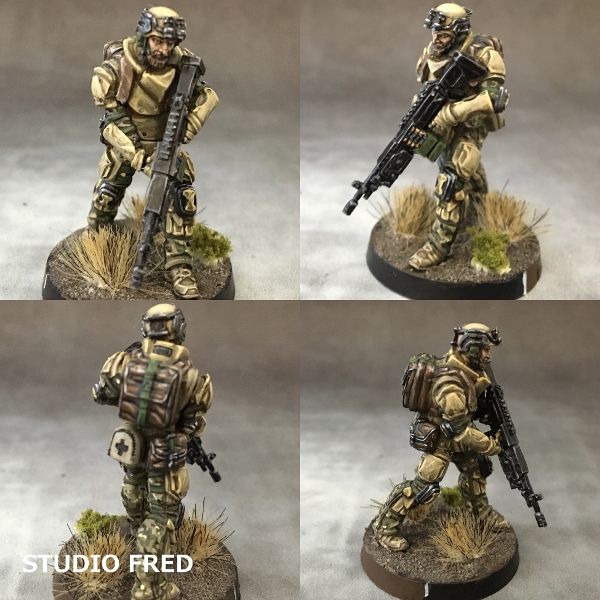 Summary.
Until next time.