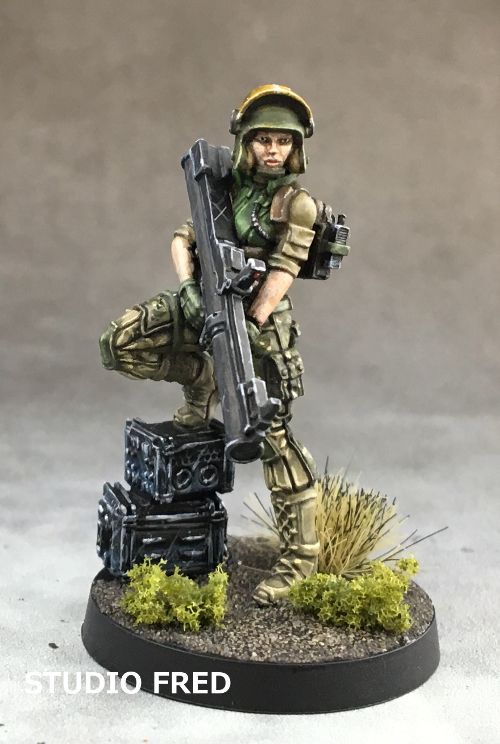 Wave that rocket launcher around!
I had this figure done for some time but never got around to basing it.
Better late than never....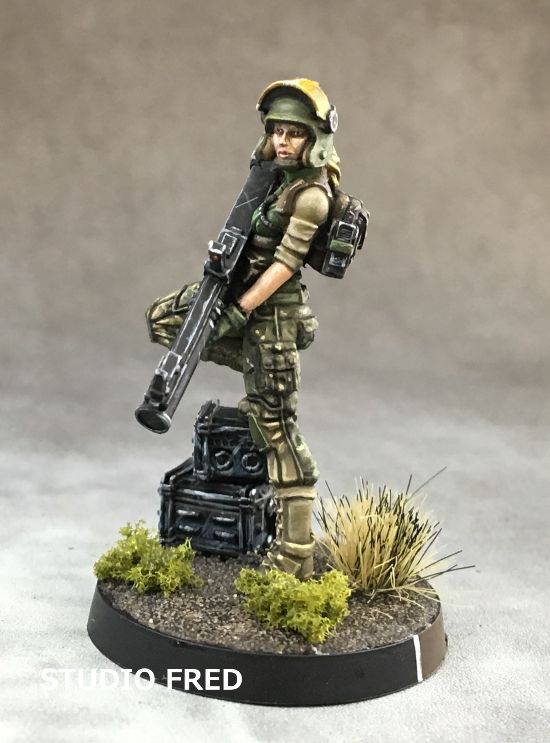 Radio for just in case.
I really like the details on this figure. By pushing the contrasts- it really lets them stand out.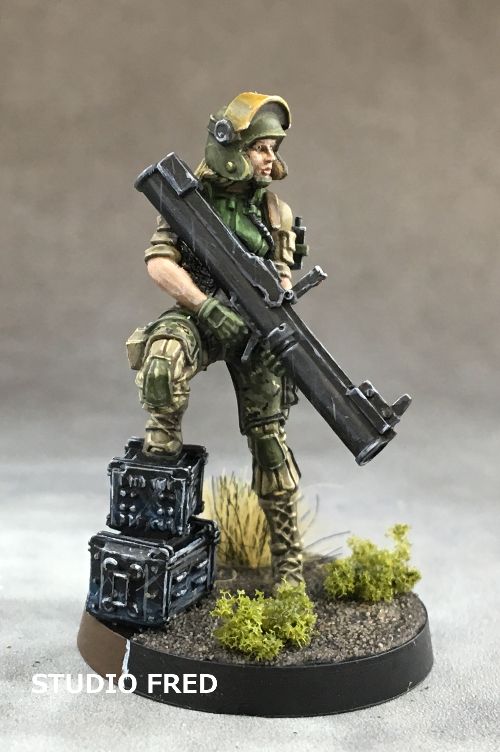 Standing on something... metal.
I took the opportunity to try out some non metallic metal technique on those cases that she's put her boot on.
I mixed in some blue/ grey to almost "modulate" the flat surfaces (rather like panels on tank diorama).
Love me those backpacks.
I love doing backpacks for these figures. The brown base with a deep blue wash creates amazing contrast.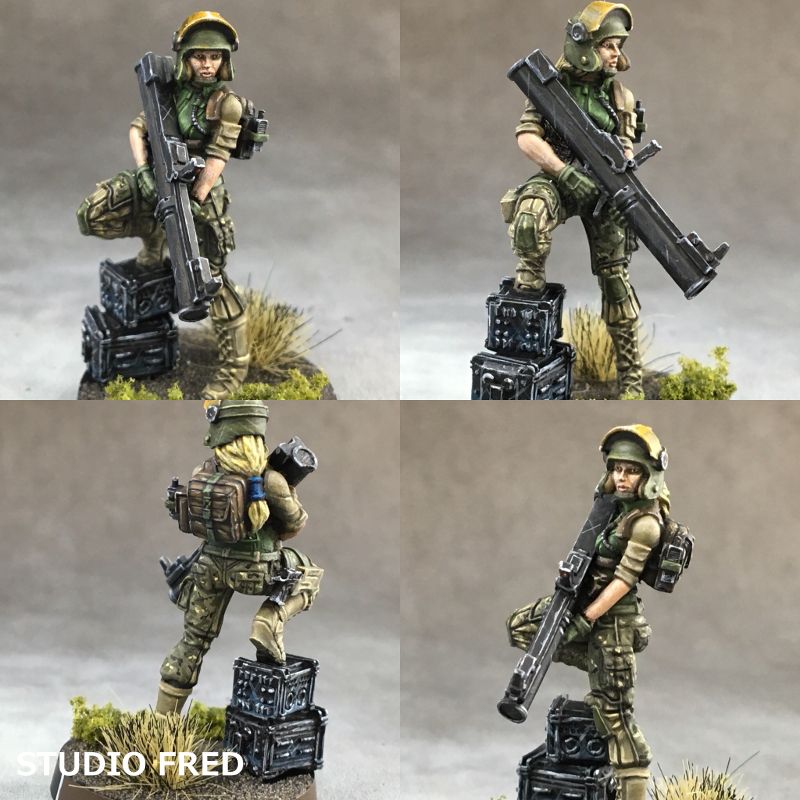 Ready for some D-charge classifieds, Sir.
Such a nice figure.
That mad death stare.
Until next time.