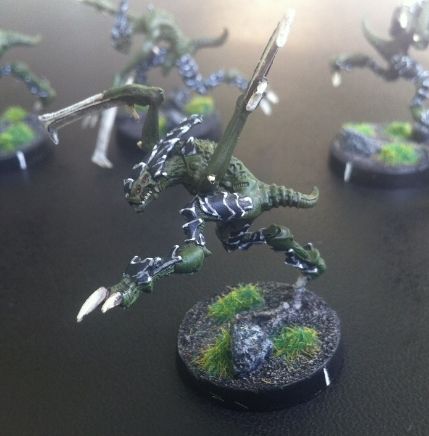 Winner of the chicken dance award 2013.
I finally finished the last Hungry.
I was so over painting these guys I was super happy to see it done.
Just a few other angles to demonstrate such a painful model to construct.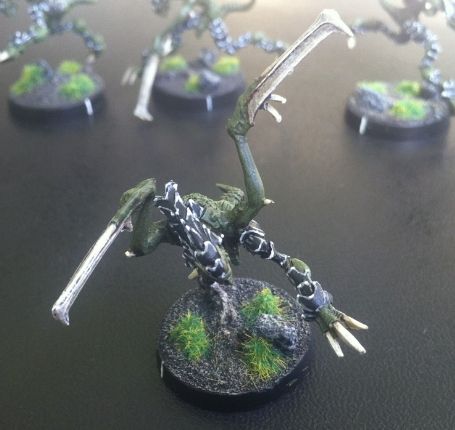 Bowing his head in thanks to the voting audience.
Wow. Much flexibility. Such awesome. Wow.
So glad that painting this motley pack of wretches is over….