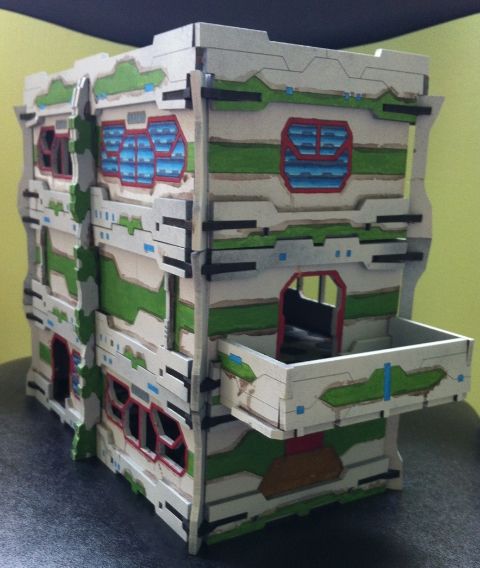 Finally finished....
I finally completed this monstrosity last week.
This is a Micro Arts Studio MDF building which a friend of mine asked me to help him to complete. I didn't envisage it turning into an extravaganza- but it did!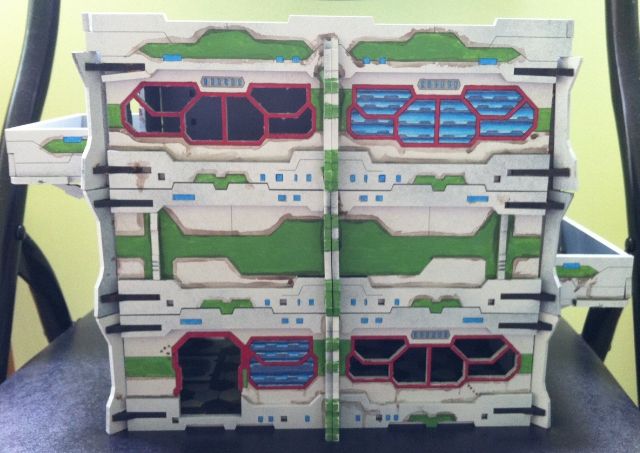 Side view
The main gripe I have with it is that the parts can be frail- if you look closely there are splits in some of the parts where MDF has broken off.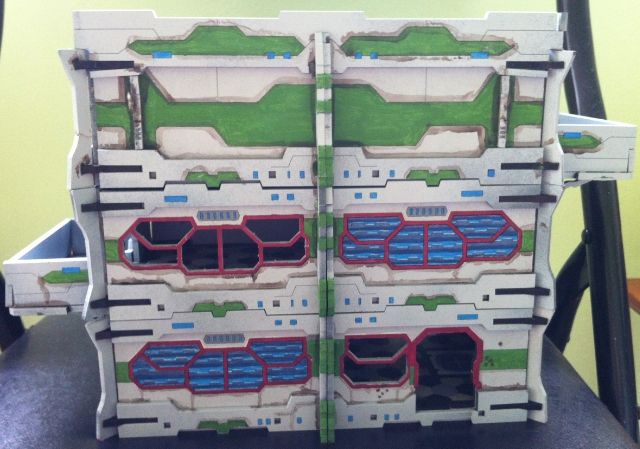 Other side view
Also, some of the wall reinforcements don't fit very well into the slots- leading to the MDF fraying quite badly and peeling back.
I tried to cover it up as much as possible with paint and inks but it seems to be an unavoidable part of MDF terrain building.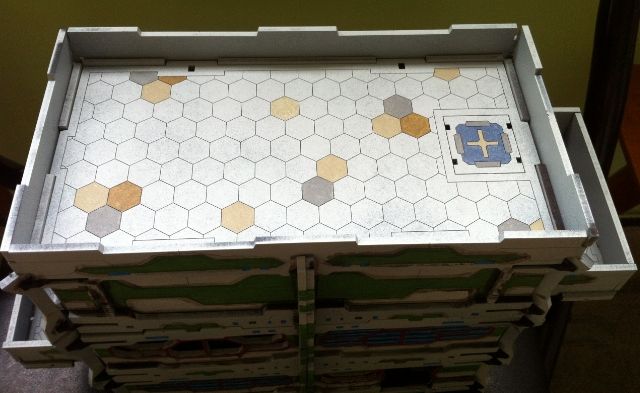 Roof
Overall, I am pretty happy with it. It certainly looks good on the table top and for ease of construction- it's not too bad.
When I do more MDF terrain, I'll try out a few other company's kits and see how I enjoy them.
Until next time.