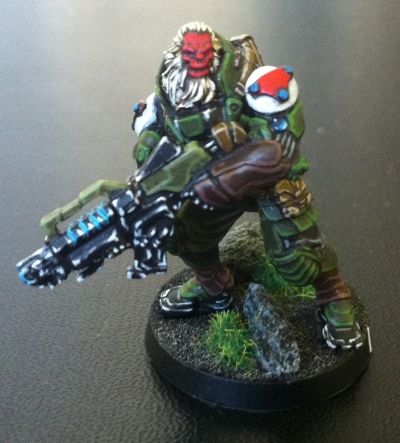 wat?
Finished another Vanguard today.
Happier with his overall look.
Unfortunately he looks a bit stunned. Caught by surprise.
U wot m8?!
Apart from that I'm not too unhappy with the look. As a plus he was straightforward to prepare and paint.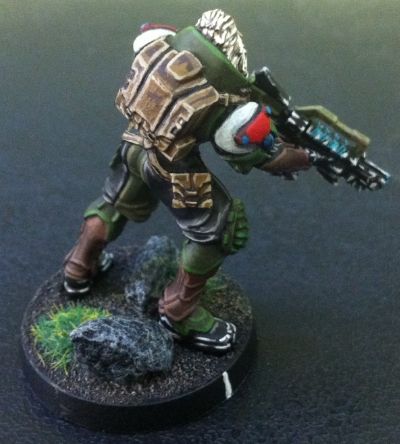 Pack and pouches looking better
Leaving a bit of VGC Charred Brown showing gives the pack and pouches a nice bit of depth to the model.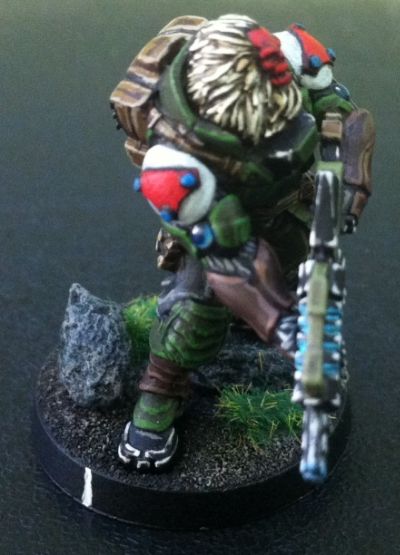 Working on those gems.
I kept the gems and the brown vambraces as a homage to the original Vanguards who wore the same. Then to protect the model from wear and tear- since he's hanging over his base a fair bit- I took his varnishing seriously.
WIP
This was just prior to varnishing with Liquitex Gloss Varnish.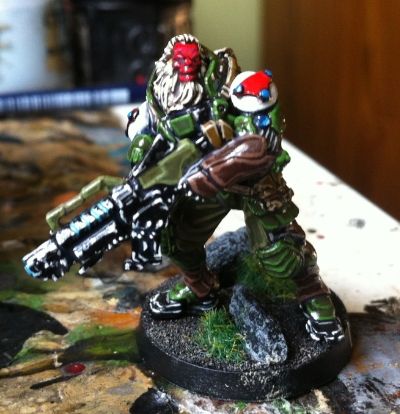 WIP- wet look
This was immediately after applying the gloss coat varnish.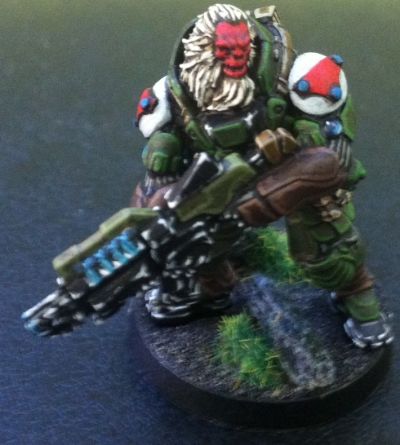 Finished.
And this after a spray of generic matte varnish and then a final spray of Testor's dullcote.
Until next time.